"Rehearsals are ramping up for this concert - it is so much fun watching the piano players reaching over/under/around each other, jumping up to play INSIDE the piano, and bopping their heads to the beat!
As for the percussionists, we are doing our best to make it from one instrument to another in time for the next gong crash/timpani roll/vibraphone/marimba line!
Rumour has it this concert might be in the round, so audience members can see the craziness going on from all angles!" 

Andrea McColeman, March 6, 2017 
---

Whitehorse Concerts Gallery Recital Series
 Sunday, March 12 - 1:00 pm at the Yukon Arts Centre. 
         presents

'Pictures at an Exhibition' by M. Mussorgsky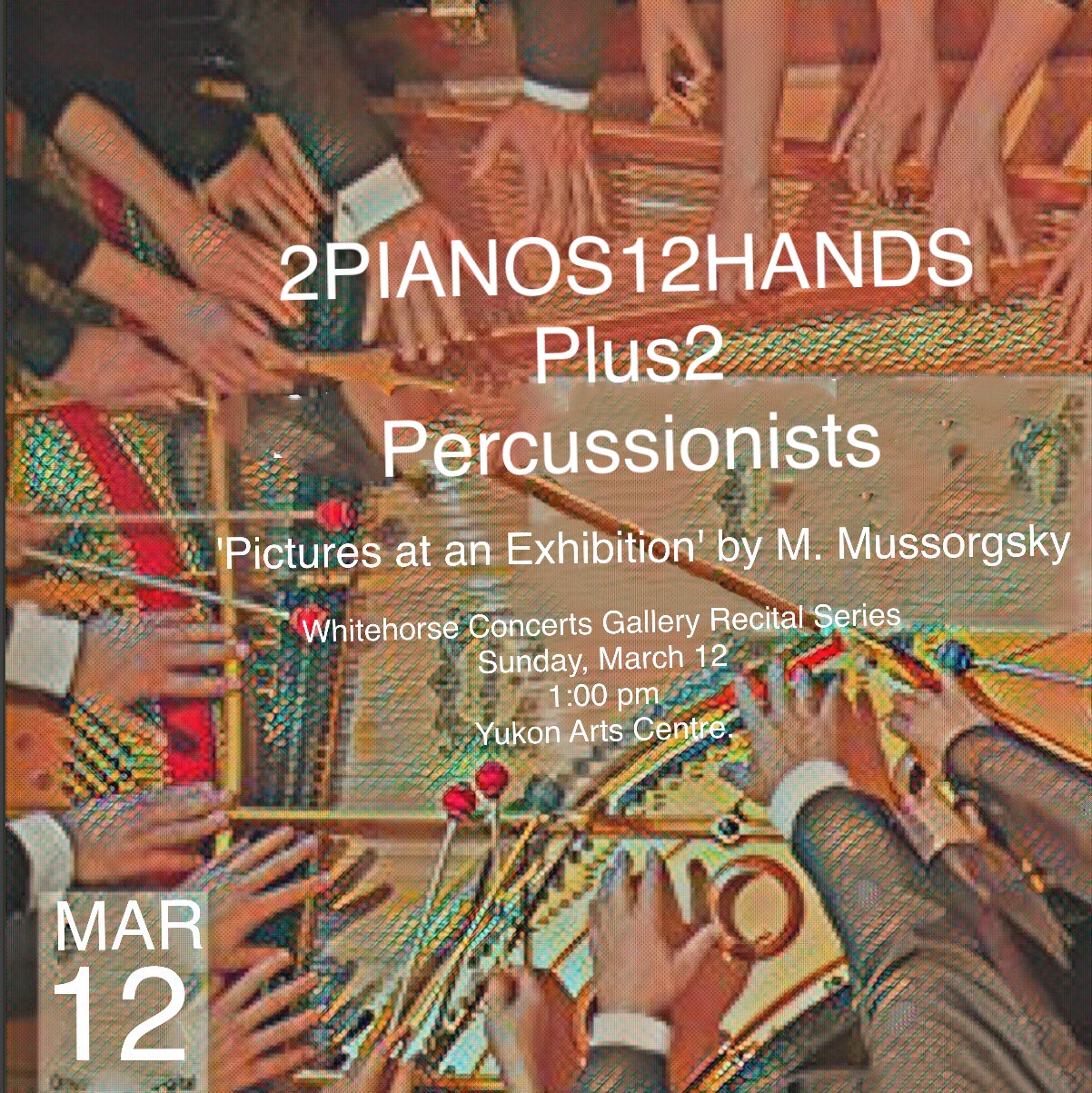 This piece has been arranged for 2 pianos - 12 hands - so that is 6 pianists at 2 pianos plus 2 percussionists! 
It's pretty crowded and lots of fun. This is real YRMTA collaboration! 
      The performers are:
       Piano 1   Barry Kitchen 
                     Annie Avery 
                          Roslyn Wilson 
           Piano 2   Jillian Durham 
                           Joyce Klassen 
                             Cheryl Wishart 
                 Percussion   Andrea McColeman 
                           Tom Connors