Yukon Registered Music Teachers Association presents: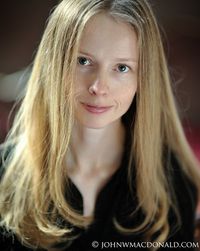 A series of Composition workshops with Canadian Composer Christine Donkin on January 11-14th, 2019.
"Christine Donkin composes award-winning, critically acclaimed music that appeals to a broad range of listeners and performers. Described as "stunning" (ConcertoNet.com), "highly imaginative" (American Record Guide), and having "enormous impact" (The Washington Post), her work is promoted by several publishers and is performed all over the North American continent and beyond. 
Christine composes music for musicians of all kinds. High calibre concerts at such venues as Carnegie Hall and the Moscow Conservatory are interspersed among frequent performances featuring young soloists, community orchestras, and church choirs. The Toronto Symphony, Symphony New Brunswick, Symphony Nova Scotia, Thirteen Strings, Elektra Women's Choir, DaCapo Chamber Choir, and the Canadian Guitar Quartet are just a few of the ensembles that have performed her music in Canada. 
Christine is frequently called upon to work with music students and teachers as a guest speaker, clinician, and adjudicator. Over one hundred of her pedagogical compositions, arrangements, and figured bass realizations appear in The Royal Conservatory of Music graded repertoire and studies books." from http://www.christinedonkin.com/about/
For information and registration go here.